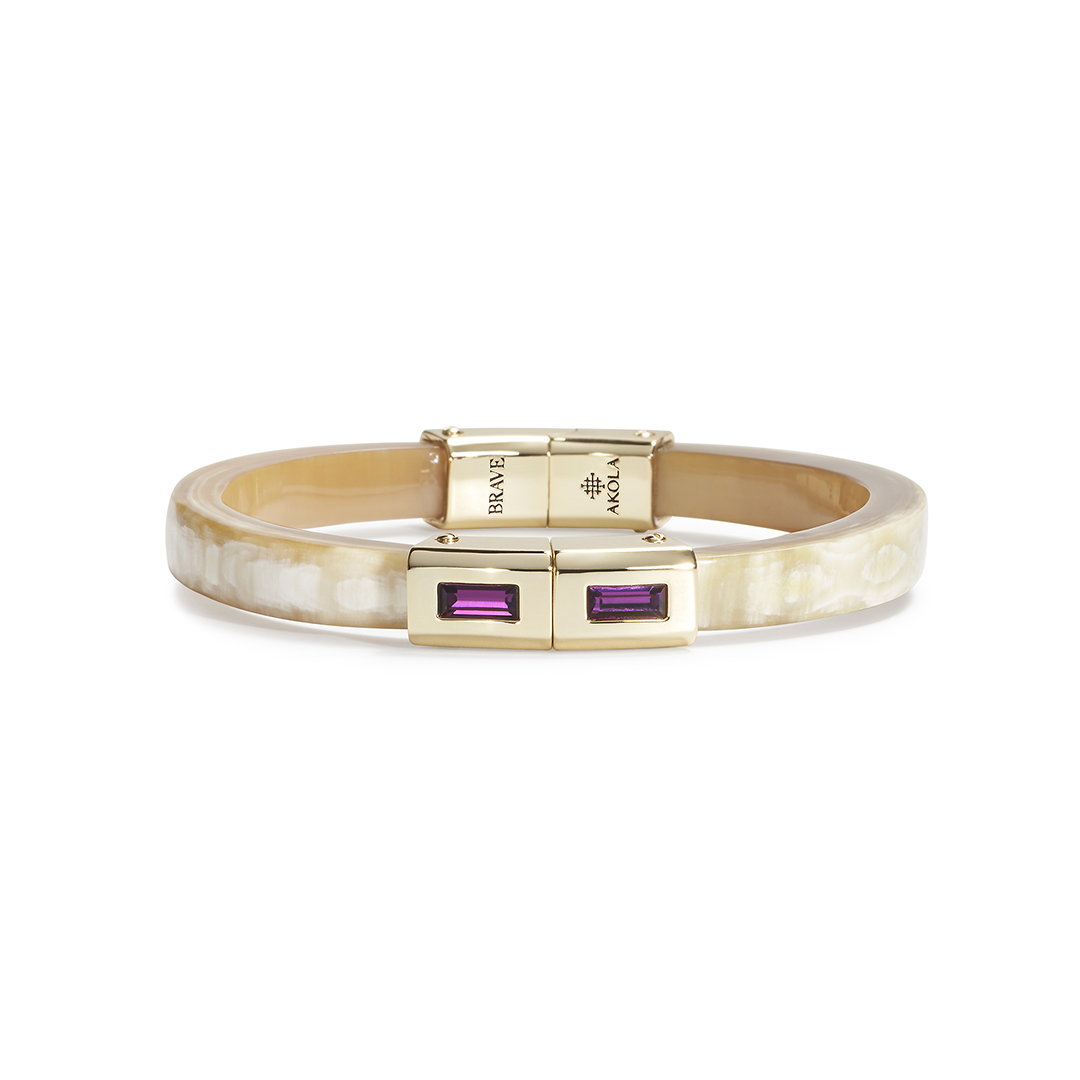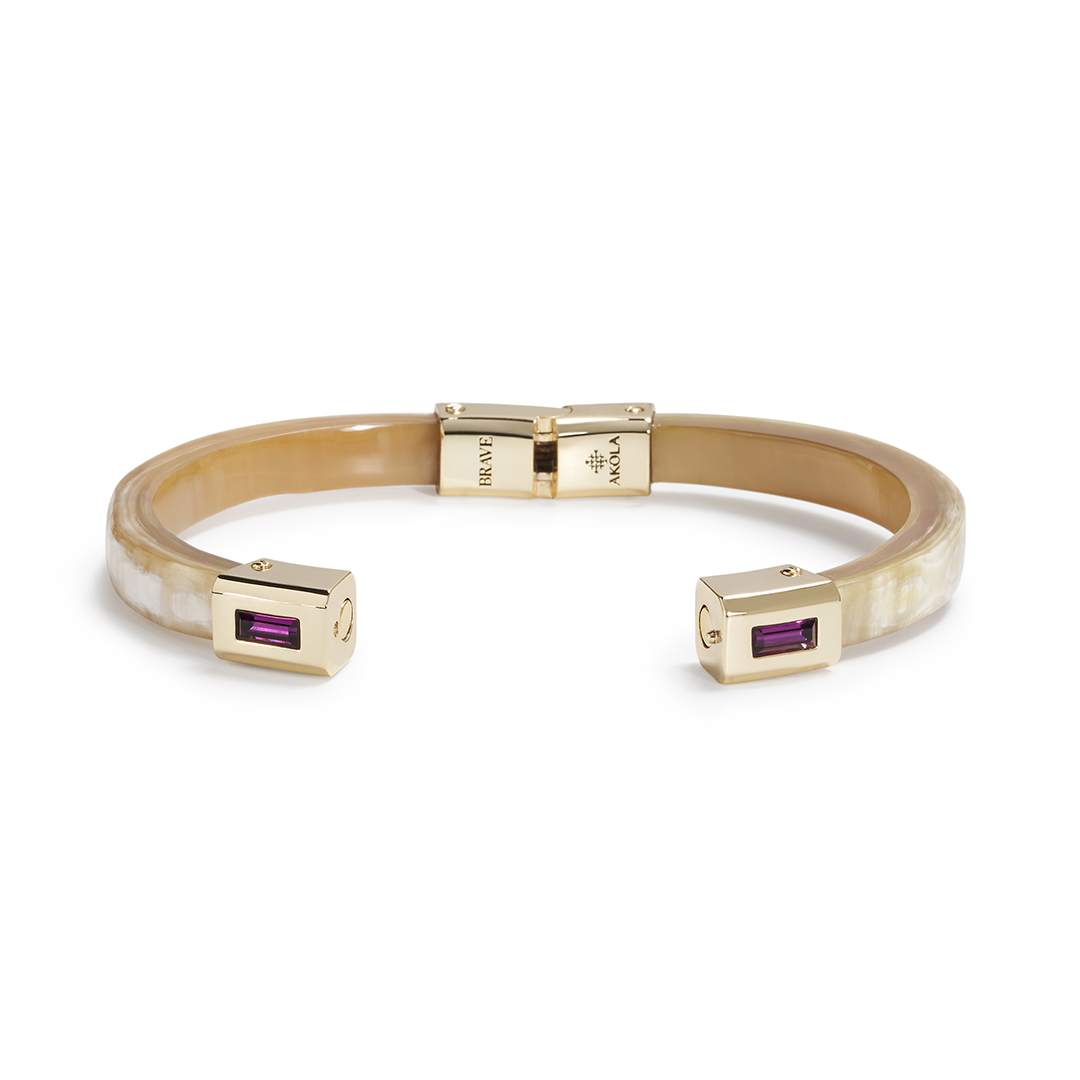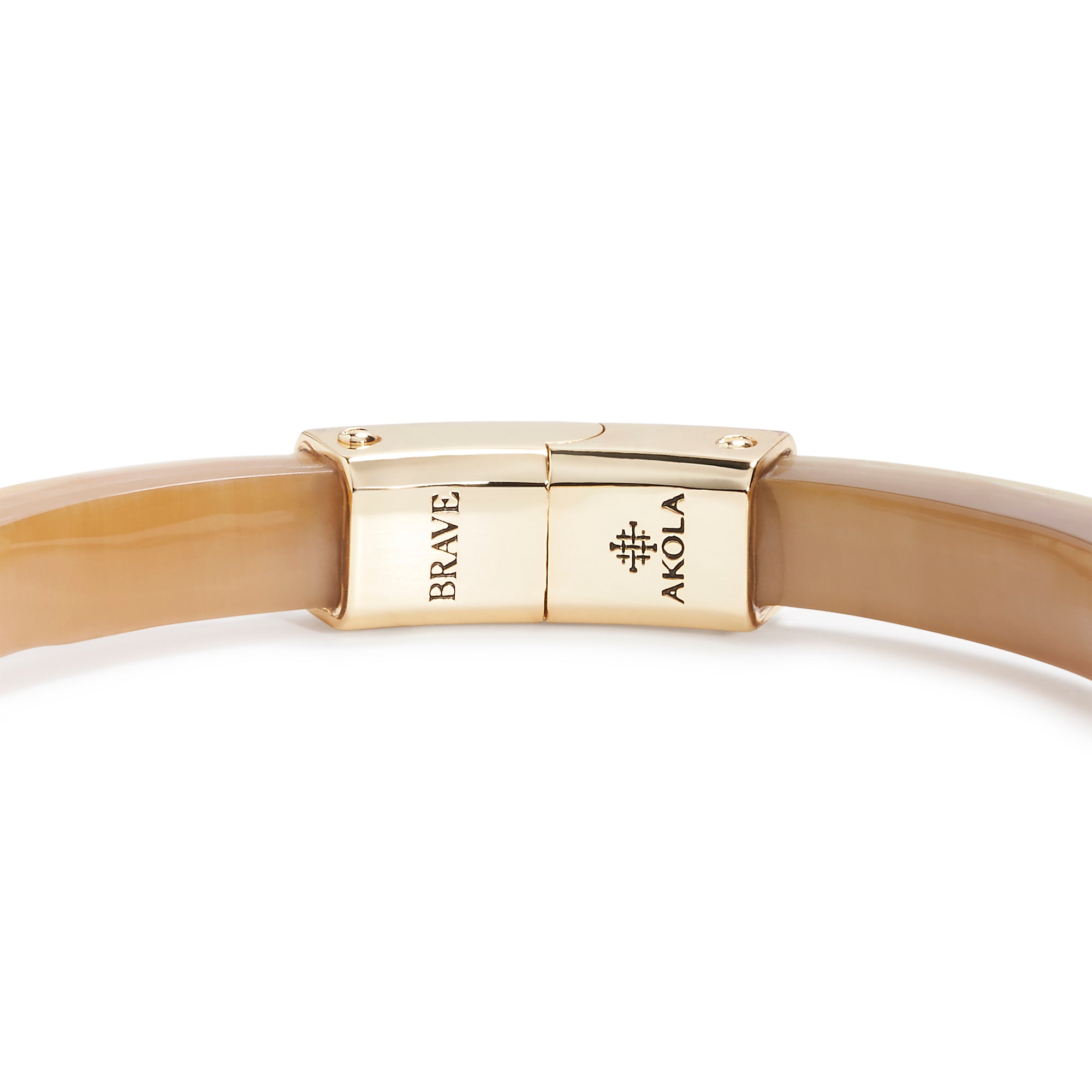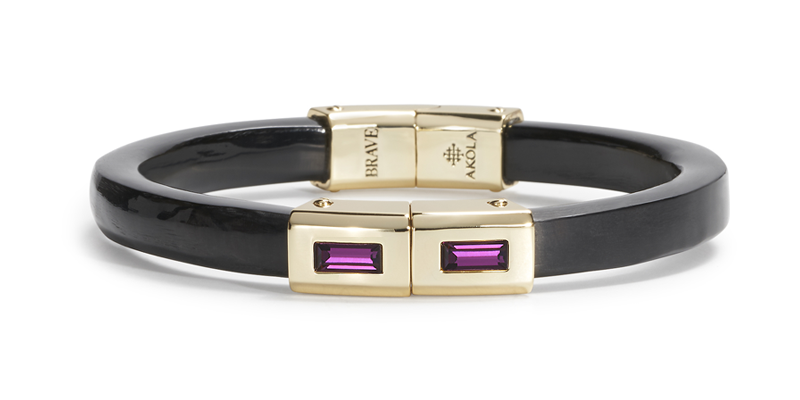 BRAVE
To be an agent of transformation. To go beyond what you think you are capable of, stretching yourself to serve the needs to others. To take the risk to pursue love and mercy.
BRAVE
A STORY BY AKOLA
Being brave is a lifetime journey, I haven't mastered it, but I am not about to give up.
I never knew what I was capable of accomplishing until I gave myself an opportunity to try. My name is Lydia. I am a 36-year-old wife, mother of four children, a community leader and happily part of the Akola family.
My employment with Akola started in 2015 and I was involved in jewelry production. While I enjoyed this role, I soon wanted to push myself and try a skill that I had watched others work on from afar – working with cow horn. Horn work is a challenging, highly-technical area within the company, and I wanted to see if I could do it. While I did not get the promotion after my first attempt, I tried again and got the role after my second interview. My team members and leaders look at the products that I work on with admiration and gave me feedback to help me work with precision. It has been a humbling experience of exploring my capabilities and working on different products that I would never have been able to do had I given myself out to fear.
As I continued to attain personal and professional growth, I desired to share my learnings with the women in my community. I was never satisfied with keeping what I know to myself. In 2017, I was entrusted to be leader in my Zabefu community (Jinja, Eastern Uganda). I decided to take on this role, not only for myself, but because other women had believed in my ability to walk alongside them. I had to come face to face with my insecurities and limitations to be able to stand and defend the different causes that we are passionate about.
Being brave is a lifetime journey, I haven't mastered it but I am not about to give up. I am brave and I am unlocking who I am every day!
-Lydia Bamwange
Regular price

$19.99

$19.99

Sale price
Brave Unlock-it Bracelet